Gift Planning Training
Generosity is a spiritual gift that God gives to the world. Encouraging generosity is also emphasized in God's Word. This inspires a wholehearted devotion and a resulting charitable intent in the heart of believers who seek to transfer the blessings of inheritance in Christ's love.
The Foundation gift planning training program, Lifetime Plan for Giving, can help train your team to uncover the most effective way to reach others and understand their charitable intent. You will find this training and trustworthy guidance and partnership helpful to you and your advisors.
Upcoming Offerings:
January 19-20, 2021: Online Via Zoom for English District - Register Today May 18-20, 2021: St. Louis, Missouri - Registration Coming Soon in Early 2021!
All upcoming courses, read course information. or view a sample agenda.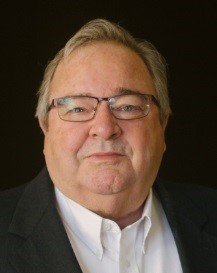 Philip Meinzen
Director of Training and Associate Counselor Relations
262-707-4493
Contact Kathryn Oetting if you have questions about an upcoming training.
Gift Planning Newsletter
The Foundation provides ongoing tax, gift planning, and investment education to its partners through the Correlations newsletter distributed three times a year. Click here to view past issues and sign up for free.